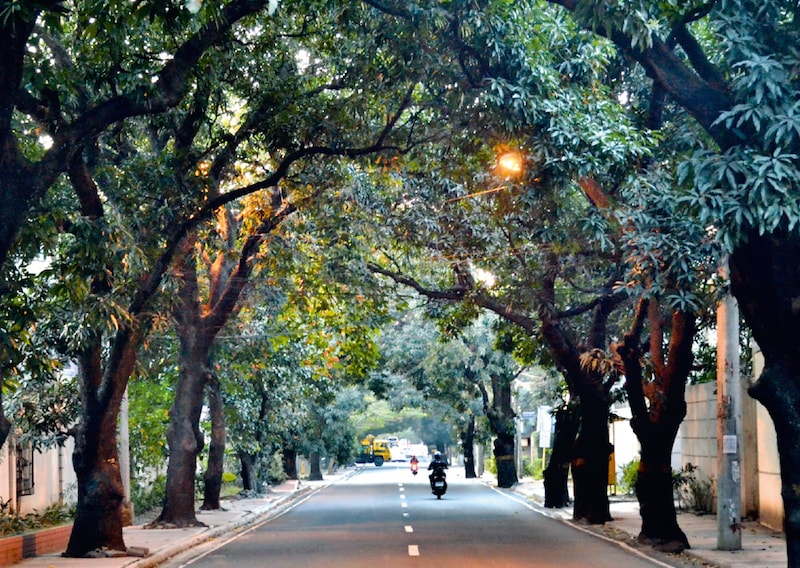 A drive around the neighborhood of New Manila is a calming retreat. Old mansions and verdant foliage line streets rooted amidst its surroundings, a district laden with so much history, it stands solitary yet thriving, a place that's a faint remnant of a bygone era—one of post-war prosperity and of peace. At the turn of the millennium, as people flocked to where progress is seated, New Manila's palatial enclaves were traded off in favor of high-rise living. But as people began to experience the toxic nature of highly urbanized cities, escaping back to New Manila's century-old charm begins to feel like a more welcoming option.
A Vicinity of Historical Harmony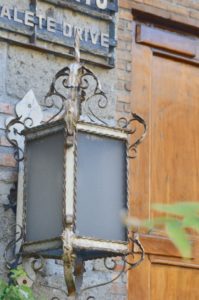 New Manila has its heritage. It was, and still is, home to residents who value stillness, a quiet sense of exclusivity. "To develop a project hinged on that exquisite sense of reprieve, of simple comforts, never lavish nor extravagant, is what we consider a privilege," shares Andrew Alcid, CEO of PhilRealty, the person responsible for One Balete, a two-hectare, five-tower compound that rests inside New Manila's tree-shaded locale. Poised to offer multi-generational living, One Balete stands as the latest embodiment of PhilRealty's legacy in building homes renowned for spacious living within intimate and well-curated communities. This stems from the fact that they provide low-density developments that offer the most generous space in an upscale market segment. But more than spatial architecture, PhilRealty exceeds in cultivating communities that support fine living. "It is every bit visual as it is experiential," shares Alcid. "Designing communities involve a meticulous understanding of how the trajectories of culture, heritage, commercial ease, and residential comfort intersect and blend into a fine address."
PhilRealty's Brand of Luxury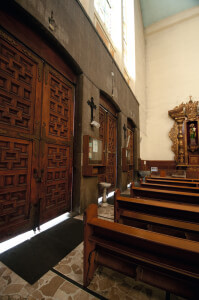 One Balete exudes luxury and provenance. The value of a land replete with history lies in how its story is preserved. Infrastructures should stand as a nod to the provenance of its locale; it should pay its respect, not demolish nor desecrate. That is what PhilRealty considers luxurious, especially now that carefully curated neighborhoods are beginning to take the spotlight. To them, luxury is giving the market the power and the privilege to own the space they deserve and more. One Balete's distinction lies in it being a five-tower upscale residential complex that offers spacious apartments and generous open areas within the confines of New Manila. One Balete is, after all, a restoration of New Manila's heritage. It is a project designed to preserve the character and charm of a century-old district steeped in gentrified living through vertical enclaves that feature an elevated aesthetic, an aspect that goes into every fine detail. Being in the business for more than 30 years, PhilRealty understands that discerning individuals, families, future homeowners are finicky to what they spend their money on. Potential buyers are drawn to the kind of lifestyle a community fosters. Everyone longs for uncompromised living; the question is what does that really entail?
Experiential as the New Premium
We look into the business of what people now call "curated". One Balete is an example of how the emerging trend of curated consumption1 bleeds into the industry of real estate. Given that this aspect relies on a curator, an expert of sorts, whose taste and style is both exquisite and remarkable, we look into the residential complex of One Balete as something borne out of a pioneer developer's unprecedented expertise. It is PhilRealty's seal of approval that makes everything intact and packed with carefully considered character. In fact, every PhilRealty property goes through the uncompromising standards of the management team –a personal touch from the founding family that ensures each property is a place they themselves will call home. What you get is an authentic stamp of utmost luxury and refinement. Curated consumption stems from the growing consensus of people who would rather invest in something that is backed by a story, something that speaks to one's emotions, yet can still be free to edit and choose how it is configured.1 This promotes self-discovery; an outlet for the expression of one's identity with something that already has soul. This is the underlying principle behind the Experience Economy1. In fact, this is what drives the economy itself. And with One Balete as a prime example, what more could people ask for.
[1] Curated Consumption, Trendwatching.com
http://trendwatching.com/trends/CURATED_CONSUMPTION.htm