7 reasons to choose new manila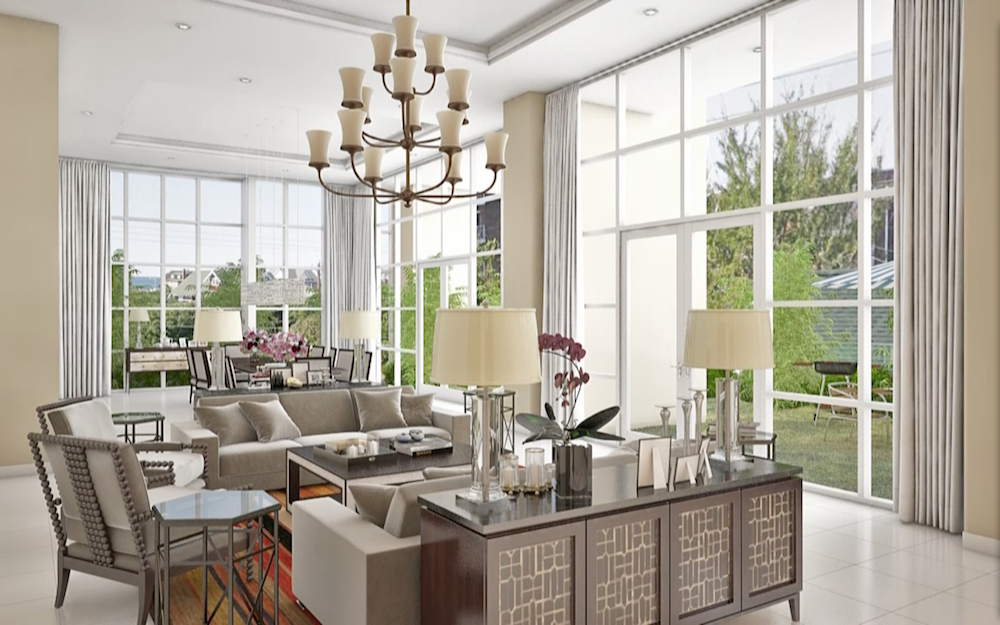 Each spacious home in SkyVillas is designed to be airy and sun-lit with floor-to-ceiling glass and steel windows.
1. Location, location, location

A home in SkyVillas brings you in close proximity to Metro Manila's Central Business Districts. New Manila's multiple access points and shortcuts can get you where you need to be, anywhere in the city.
20 minutes to Ortigas Center
30 minutes to Makati
45 minutes to BGC
30 minutes to Manila
10 minutes to Araneta Center Cubao
2. Suburban living in the middle of the city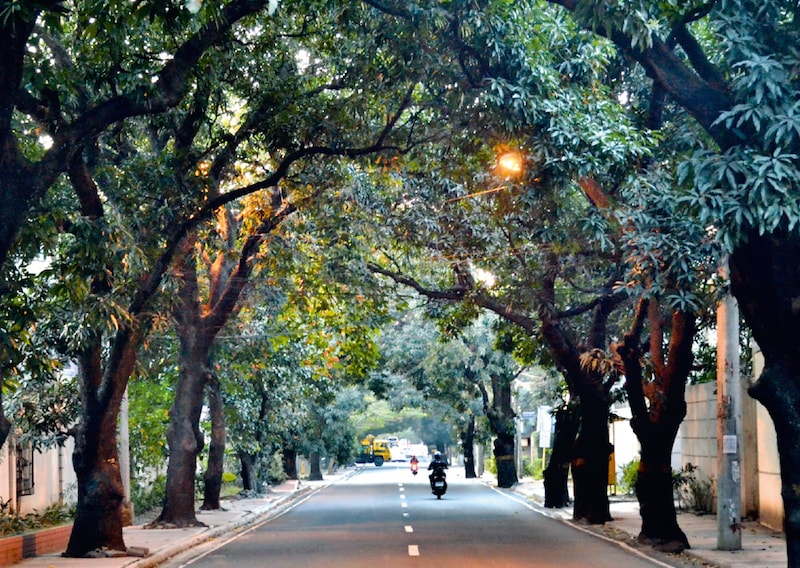 In spite of major developments around New Manila, the district remains predominantly untouched by commercialization. A sanctuary of canopies and low-lying residential buildings make up this "island of green" amidst the cityscape. At SkyVillas you get to come home to fresh air, tree-lined streets and the easy-living vibe of the North without compromising on the conveniences of city living.
3. Lifestyle Conveniences

Your suburban escape is just minutes away from various entertainment and dining hot spots. A 2-minute walk away from SkyVillas is a high-end shopping mall. Tomas Morato, Quezon City's dining hub, is 5 minutes away by car. The Metro's shopping mecca, Greenhills, in San Juan, is also just 10 minutes away.
For those with more distinguished palettes, 3rd wave coffee shops, gourmet restaurants, and concept food stores abound around the district.
SkyVillas at One Balete is strategically located only minutes from the country's primary and secondary schools. Xavier School, the Immaculate Concepcion Academy (ICA), La Salle Greenhills and OB Montessori are just 15 minutes away. St. Paul and Jubilee Christian Academy are 5 minutes away. While the country's top universities, Ateneo de Manila, UST and UP Diliman are only a train ride away.
4. Security and peace of mind

SkyVillas is the second tower to rise within the secure and gated compound of One Balete. Outside, residents will find themselves surrounded by a serene and laid back community: One Balete is flanked by a mall and a residential compound; Across one street is the sprawling property of a convent, and fronting the main gates of SkyVillas is the tree lined San Juan reservoir.
Taking care of the community's health and well-being are two world class hospitals within easy reach. St. Lukes Q.C, is 10 minutes away, while Cardinal Santos Medical Center is 15 minutes.
For specialized care, the Philippine Heart Center, Lung Center, and Kidney Center are just 20 minutes away further up North. The Medical City in Pasig is 30 minutes to the East.
5. Luxury of Space

Dining and living room area of a typical 3-bedroom unit in SkyVillas
The old mansions and sprawling compounds of New Manila represent an era of an elegant, genteel lifestyle, marked by the luxury of space. SkyVillas is designed to bring this district's age-old tradition of uncompromised spacious living to the 21st century.
Large cuts of up to 500 sqm, airy halls, and floor to ceiling glass windows, give homeowners of SkyVillas the experience of living in a traditional house and lot set-up. It's like living in a Villa in the sky!
6. Exclusivity

With only 3 to a maximum of 8 units to a floor, each SkyVillas home is ensured the utmost in privacy and exclusivity.
7. A killer view

With the property fronting a reservoir, a convent, and a residential area with a low-build zone SkyVillas residents are ensured an unimpeded view of the various city scapes of Metro Manila.
From the Sierra Madre mountains, to the skyscrapers of the Ortigas, Makati and BGC business districts, SkyVillas brings in an ever changing but breathtaking panorama of Metro Manila that is hard to find anywhere else.