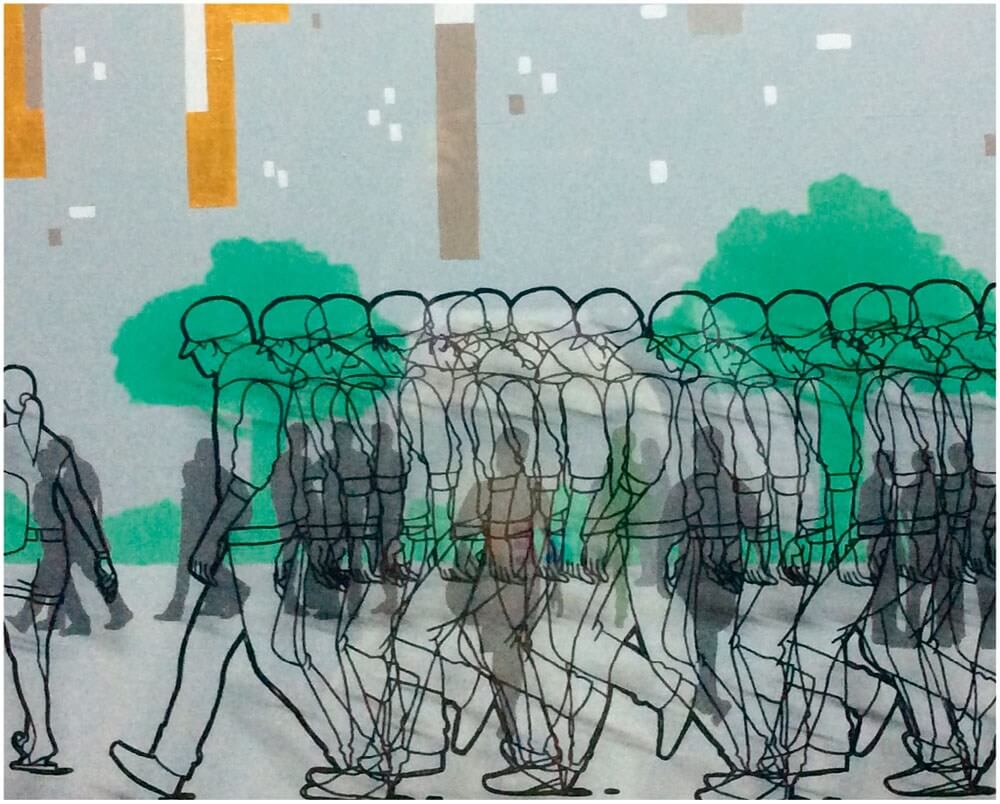 Norlie Meimban, 'Golden City II,' Mixed-media, 30×40 in, 2017
Art Society and SkyVillas once again collaborated to present "Limitless 2.0," the second installment in the "Limitless" series of art exhibits. This will feature a display of various genres from both seasoned, and up-and-coming local artists, whose themes break the boundaries of perception.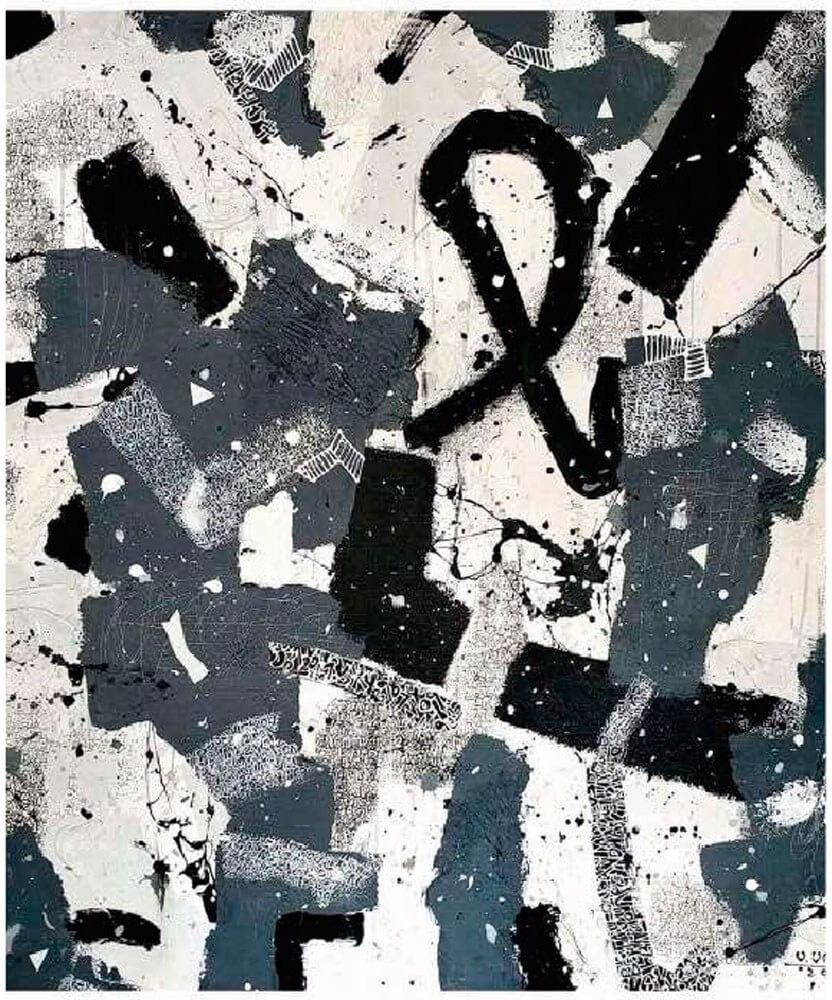 Valen Valero, 'Color thematic Map,' acrylic on canvas, 2017
This year, it's about taking creativity beyond limits. "Limitless" will provide a platform for all participating artists using different mediums to showcase their creations.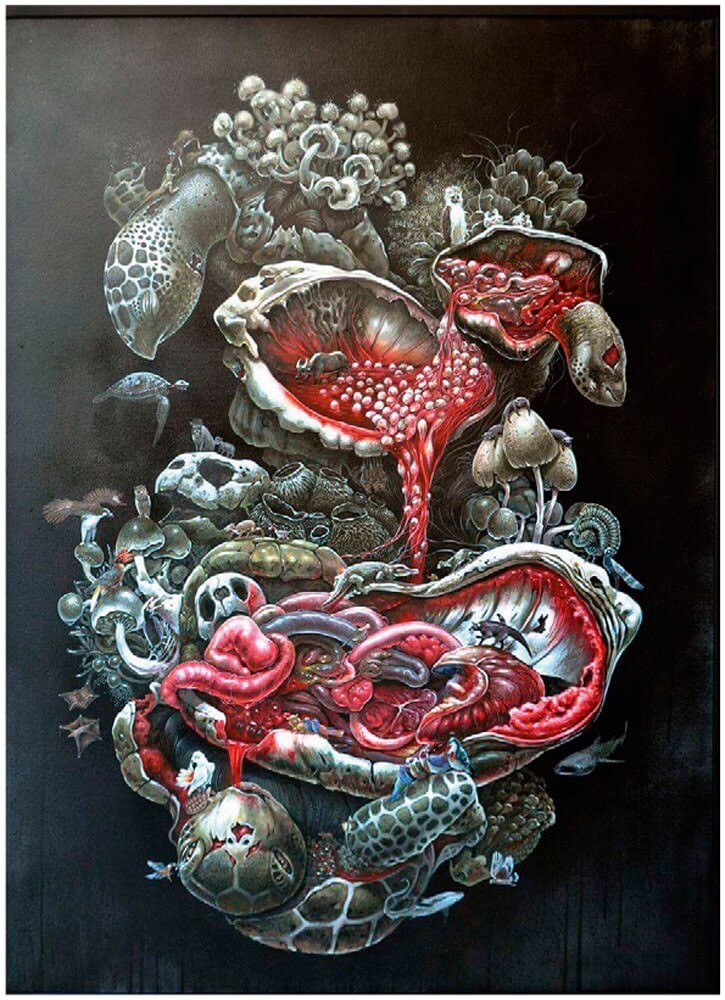 Emman Acasio, 'Parang Puso,' acrylic on wood, 20×11 in, 2017
Art Society is a group that aims to produce unique and curated art exhibits and events in the Philippines. It was founded by Katrina Cuenca, Norlie Meimban, Paul Magisa, and Mickey Ferriols. "Limitless 2.0" will be hosted in SkyVillas at One Balete, New Manila's most elegant address. SkyVillas is a best-of-class residential condominium that boasts the luxury of space and a secluded location, and is move-in ready, to date. SkyVillas is Philippine Realty & Holdings Corporation's latest development, from the makers of The Alexandra Condominiums, Tektite Towers, and La Isla Condominiums.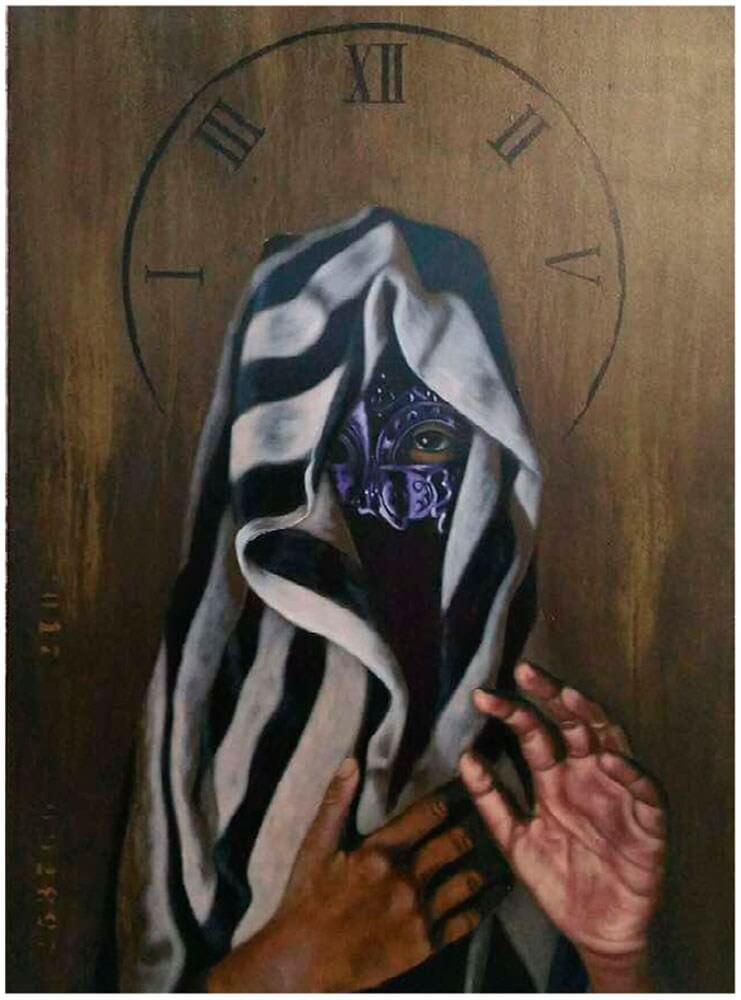 Aldron Anchinges, 'Blessed,' acrylic on canvas, 36×24 in, 2017
"Limitless 2.0" will run from July 23-26, 2017 at SkyVillas at One Balete, 1 Balete Drive cor. N. Domingo St., New Manila, Quezon City. For more information, call tel. no. 998-0020.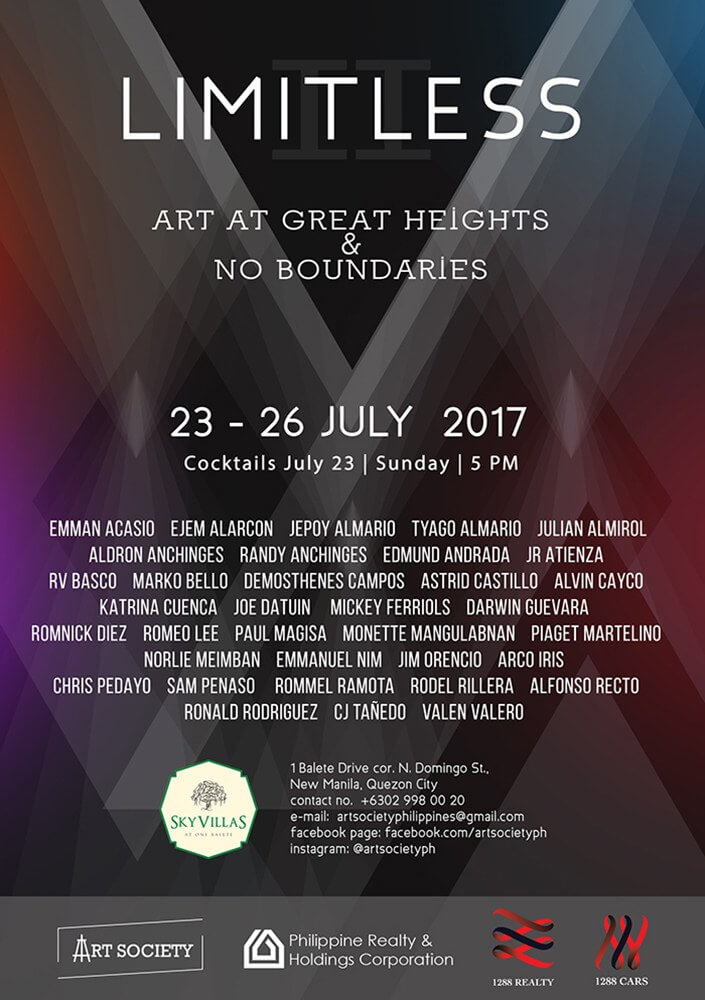 View Asian Dragon Magazine's article here: http://lifestyle.asiandragonmagazine.com/2017/07/18/limitless-ii-art-at-great-heights-no-boundaries/